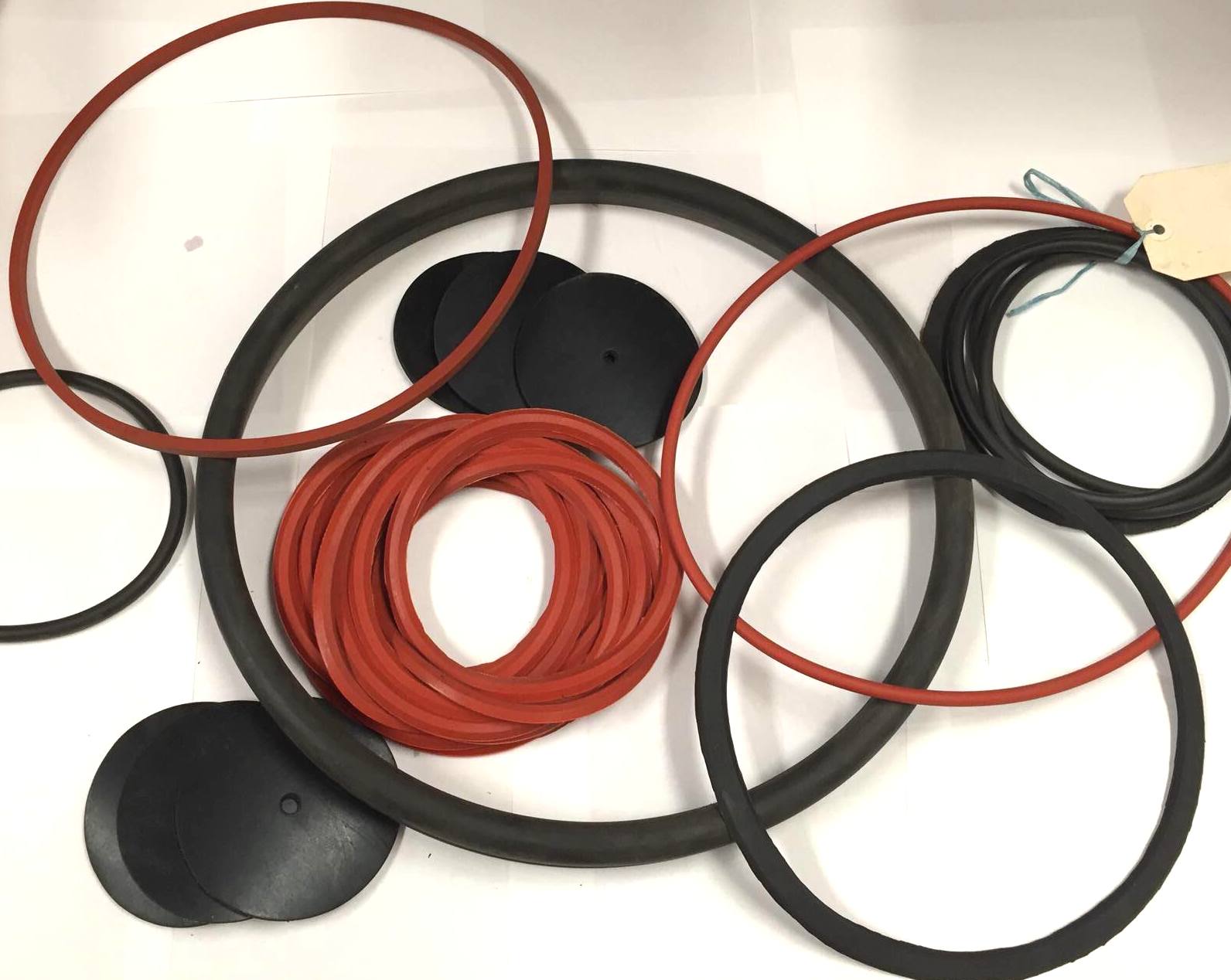 Rubber Gasket Seals – O-Rings and Washers
Please note: Gaskets & O-Rings are manufactured for wholesale enquiries only (minimum order quantities apply)
At CDJ Rubber, our skilled technical team offers our customers expert technical advice about rubber o-rings and washers, from the design of your mould to the completion of your desired product. We can create our rubber o-rings and washers in a range of premium quality rubber materials, including: natural rubber, SBR rubber, polybutadiene rubber, neoprene rubber, nitrile rubber, EPDM rubber, silicone rubber, and fluoroelastomers. We can mould o-rings and washers to your desired hardness range and specifications, and to any standard. We also sell rubber standard rubber  o-rings and washers for your convenience.
O-rings and washers are most commonly used as seals in a variety of conditions. They are often used to prevent leakages of gases and fluids. O-rings and washers are often used in machinery, hardware and other types of equipment in order to prevent gases or fluids from escaping through gaps in pieces of hardware. At CDJ Rubber, our o-rings and washers are highly resistant to heat, weathering and moisture, making them highly durable in harsh environments.
As rubber o-rings and washers are more flexible than metal products, they can be secured more tightly using fasteners, and allow greater expansion and contraction in certain applications. Additionally, they do not rust or disintegrate upon exposure to humidity and liquids. O-rings and washers can be used in irrigation products, aircrafts, boilers, refrigerators, heaters, valves, pumps, compressors, engines, pools, boats, pressure washers and other types of machinery and equipment.
At CDJ Rubber, we are committed to quality, and so we manufacture our rubber 'o' rings and washers using premium quality virgin polymers; we never use rubber dust, recycled rubber or rubber crumbs when moulding our rubber o-rings and washers. We also strive to provide fantastic service to our customers, so we offer competitive pricing on our rubber o=rings and washers. We are committed to service, and so offer fast delivery times from our factory on the Central Coast, NSW. We are able to deliver to the Central Coast, Hunter, Newcastle and Sydney, as well as Australia Wide.
Features of rubber o-rings and washers
Tight rubber seal

Oxidation resistant

Weathering Resistant

High heat resistance

Liquid and moisture resistance

Durable in harsh environments

Can be secured tightly
Applications of o-rings and washers
Irrigation products

Aircrafts

Boats

Boilers

Refrigerators

Heaters

Valves

Pumps

Compressors

Engines

Pools

Boats

Pressure washers

Machinery and equipment