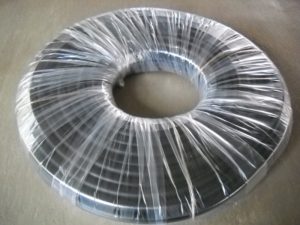 Our Traffic Counter Tubes are made from high quality natural rubber polymer with specially selected chemicals and a unique accelerator system to optimize physical properties and performances.
Due to our competent, highly experienced and highly qualified staff, the following improved properties were achieved:
High abrasion resistance
Anti chip resistance and anti cut growth resistance
Heat resistance (up to 70 degrees celcius)
Protected against oxidation, UV and Ozone attack
High and low temperature flexibility
High resilience (minimum response time for flex recovery)
Exhibits enough durability to withstand very high compression and sheer stress
Field tests carried out in NSW and overseas have confirmed that our Counter Tubes have performed much better in all aspects compared to the products currently available in the market. Our Counter Tubes conform to American Standard ASTM D2000 2AA 620 A12 B12 Z1.