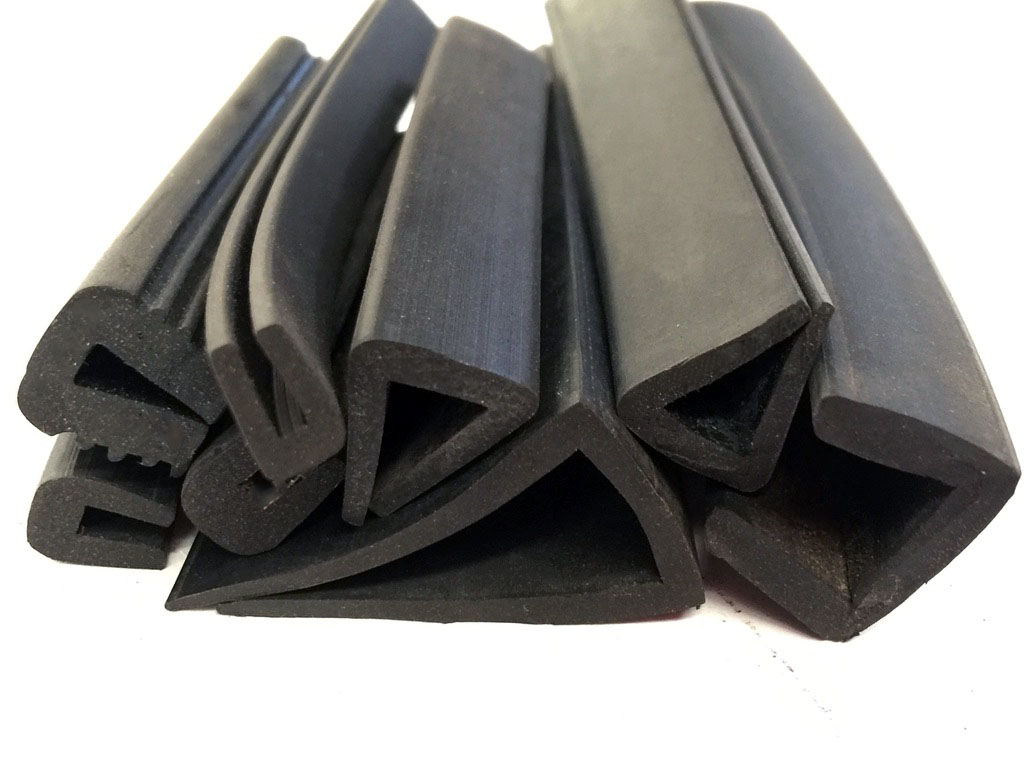 U Channels
At CDJ Rubber products, our U channels can be manufactured using a wide variety of rubber, including natural rubber, EPDM rubber, nitrile rubber and neoprene rubber. Our U channels can be manufactured to any standard and hardness range you desire, and can be specially designed to suit your personal specifications. For special orders, a minimum order quantity applies. If you require more information on the manufacturing process, please contact our highly skilled technical team, who can offer you detailed technical advice on our rubber U channels.
Our rubber U channel extrusions are multipurpose items that are primarily used a seal between two surfaces. U channels act as a buffer between two surfaces, and reduce wear and damage caused by rubbing. They can also reduce vibration and noise transfer between surfaces, and prevent heat loss. U channels can be used to hold panels together, and prevent leakage of fluids, gases and other matter. Additionally, they can serve as a safety feature to protect against sharp edges or rough surfaces of materials, which can help to minimise risk and injury.
U channels are often used in the automotive, construction, plumbing, and marine industries, and can also have domestic uses, such as for oven door seals, photo frames, windows and shower screen seals. They are often used on glass, metal and plastic surfaces. Our u channels are resistant to weathering, UV and ozone, as well as bacteria, mould and alkaline substances, which enables them to be suitable for both outdoor and indoor applications.
At CDJ Rubber, we are committed to providing our customers with the highest quality products, so our U channels are made with only virgin polymers – we never use rubber dust, crumbs or recycled rubber. We strive to provide our customers with excellent service, so we offer quick delivery times for our U channels. We strive to provide you with excellent service, so we offer fast delivery times for our u channel rubber from our warehouse on the Central Coast, NSW. We delivery Australia wide, including Sydney, Newcastle, Central Coast and the Hunter region.
Applications of U Channels 
 Shower screen seals

 Oven door seals

 Fire door seals.

 Car door and window seals.

 Glazing seals

 Boating and submarine seals

 Automotive seals such as buses and trains
Features of U channels 
Protects against sharp or rough edges

Holds panels etc together

Serves as buffer around edges

Seals screens

Ozone resistant

UV resistant

Weathering Resistant

Resistant to bacteria, mould and alkaline substances

Prevent heat loss