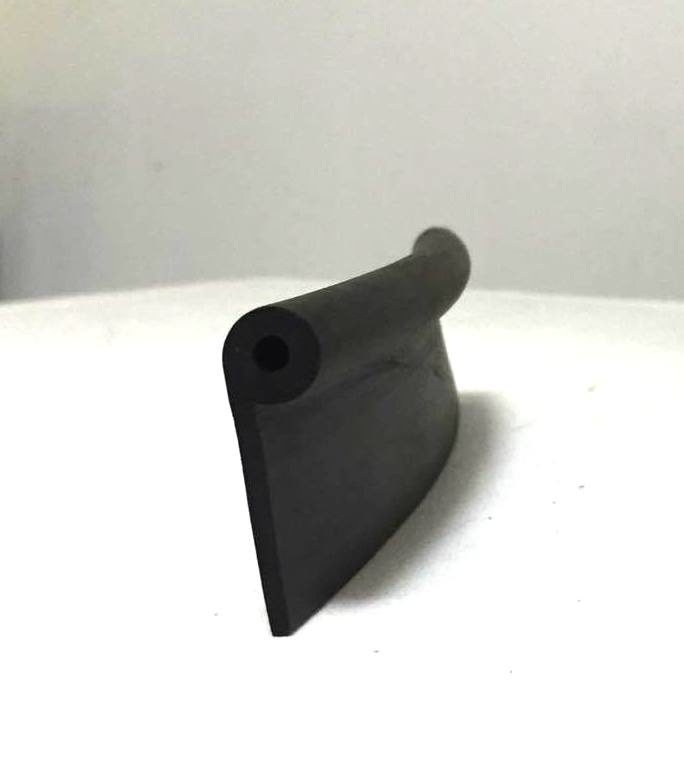 P-Section Rubber Extrusions
At CDJ Rubber Products, we are able to offer our customers excellent technical advice on our p-section extrusions. Our p-sections can be manufactured using almost any kind of rubber, including EPDM rubber, natural rubber, nitrile rubber and neoprene rubber. Our p-sections can be manufactured to suit your personal specifications, and to any hardness range and standard you desire. For special orders, minimum order quantities apply.
P-sections are seals that are used to prevent leakage of gases and fluids, and to prevent heat loss. Our p-sections are heat and weathering resistant, and so can withstand extreme conditions. They can also be manufactured to include ozone and UV light resistant properties, rendering them suitable for outdoor use. P-sections are often used as hatch seals, door seals, window seals and as piping between truck and car panels.
We are committed to providing our customers with quality products, so at CDJ Rubber, our p-sections are manufactured using only virgin polymers – we never use rubber dust, crumbs or recycled rubber. We strive to provide you with excellent service, so we offer fast delivery times for our p-section rubber from our warehouse on the Central Coast, NSW. We delivery Australia wide, including Sydney, Newcastle, Central Coast and the Hunter region.
Features of p-section rubber
Ozone resistant

UV resistant

Weathering resistant

Heat resistant

Prevents heat loss

Prevents leakage of gases and fluids
Applications of p-section rubber
Hatch seals

Door seals

Window seals

Piping for panels in cars, trucks etc