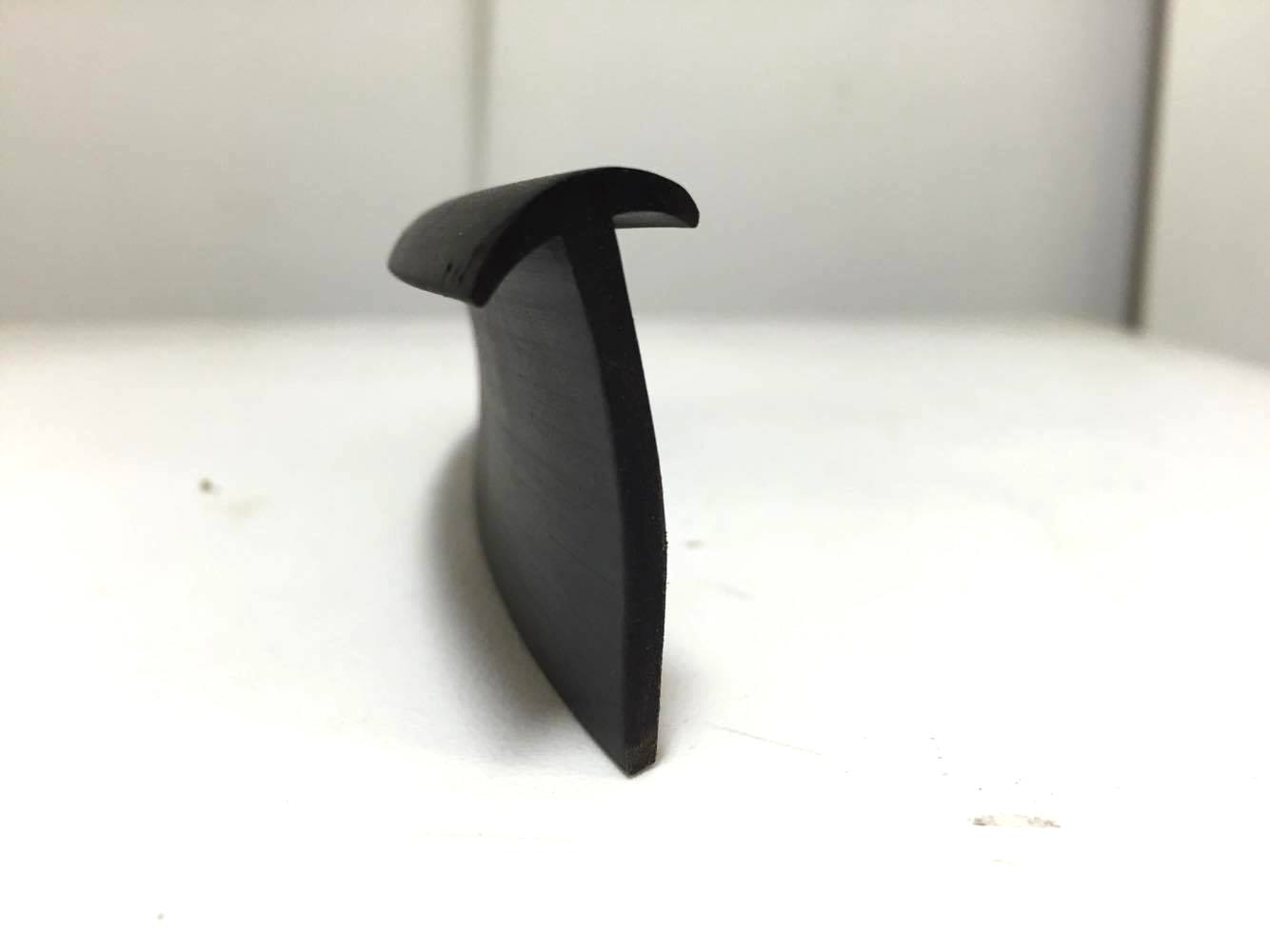 T-Section Rubber Extrusions
CDJ Rubber Products offer our customers comprehensive technical advice on our t-section rubber extrusions. We can manufacture our t-sections using almost any kind of rubber, including EPDM rubber, natural rubber, neoprene rubber and nitrile rubber. We can manufacture your preferred t-section extrusion to any hardness range and standard, to meet your personal specifications. Minimum order quantities apply for special orders.
T-section extrusions can serve as a seal between two surfaces on the same plane, in order to prevent heat loss, and the leakage of fluids and gases. They can also help prevent contamination by dust and debris. Our t-section rubber extrusions are specially designed to resist heat and weathering, and so can withstand extreme environmental conditions. We can also manufacture t-section extrusions to include UV light and ozone resistant properties, allowing them to be suitable for outdoor use. T-sections are commonly used as sliding door seals, windscreen seals, window and quarter light seals, truck scale seals and as heat seals for packaging machines.
At CDJ Rubber Products, we strive to provide our customers with the highest quality products, so our t-sections are manufactured using only virgin polymers – never rubber dust, rubber crumbs or recycled rubber. We also offer our customers quick delivery times for our t-section rubber extrusions from our warehouse on the Central Coast, NSW. We deliver Australia wide, including Sydney, Central Coast, Newcastle and the Hunter region.
Features of t-section rubber extrusions
Ozone resistance

UV resistance

Weathering resistance

Prevents heat loss

Heat resistant

Prevents leakage of gases and fluids

Protects against dust and debris.
Applications of t-section rubber extrusions
Sliding doors

Windscreen seals

Window seals

Quarter light seals

Truck scale seals

Heat seals for packaging machines