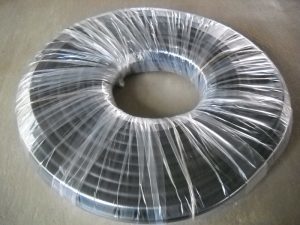 Traffic Counter Tubes
At CDJ Rubber Products, our highly skilled technical team can offer you expert advice on our road traffic counter tubes. Our traffic counter tubes are manufactured using a high quality natural and synthetic rubber blend. Our rubber traffic counter tubes can be manufactured to suit your personal specifications, and can meet any standard and hardness range you desire. For special orders, a minimum order quantity applies.
Rubber road traffic counter tubes are usually laid across carriageways, and are connected to a recording device. They can measure the speed, number and weight of vehicles passing over. Rubber traffic counter tubes can sense vehicle movement by detecting air pulses made by the tires of the vehicle striking the tubes while passing over on the roadway.
At CDJ Rubber Products, our traffic counter tubes have high resistance to abrasion, chipping and cutting resistance, which help to decrease damage to the rubber and reduce the necessity of having to replace the counter tubes. Our traffic tubes also have high and low temperature flexibility, with a high heat resistance up to 70 degrees celsius, and are oxidation, UV and ozone resistant, allowing them to remain durable in a variety of environments. Our rubber traffic tubes are highly resilient and exhibit enough duality to withstand high compression and sheer stress.
At CDJ Rubber, we are committed to providing our customers with the highest quality products, so our traffic counter tubes are manufactured using only virgin polymers – never rubber dust, recycled rubber or rubber crumbs.  Our traffic counter tubes also conform to the American Standard ASTM D2000 2AA 620 A12 B12 Z1. We strive to provide you with excellent service, so we offer fast delivery times for our traffic counter tubes. We deliver Australia wide, including the Central Coast, Sydney, Newcastle and the Hunter region.
Features of Traffic Counter Tubes
Ozone resistant

UV resistant

Oxidation resistant

Weathering Resistant

Resistant to bacteria, mould and alkaline substances

Protection against dust

Heat resistant up to 70 degrees celsius

High resilience

High durability

High abrasion resistance

Anti chip and anti cut growth resistance
Applications of Traffic Counter Tubes